Vincent Van-Go!
The coronavirus pandemic forced me to confront my values and encouraged me to take on challenges and dreams that I had avoided for fear of failure. One of these dreams was to build a custom campervan and travel across the United States. And so, in the summer of 2020, I set a plan into motion to build myself a tiny home on wheels and embark on an adventure that would change my life forever.
The van, Vincent Van-Go!, is a 2017 Nissan NV200. I chose the NV200 because of its excellent fuel economy and small footprint. I knew that if and when I decided I no longer wanted to live in the van, I could use it comfortably as my about-town vehicle and take shorter trips in him as well.
When I first started the build, I knew very little about van conversions and even less about carpentry. I did some research and decided the easiest way to build a bed platform would be using simple pocket hole joinery with 2x4's. Being that I was living in an apartment in Portland at the time, I did almost all of my construction work in a Home Depot parking lot.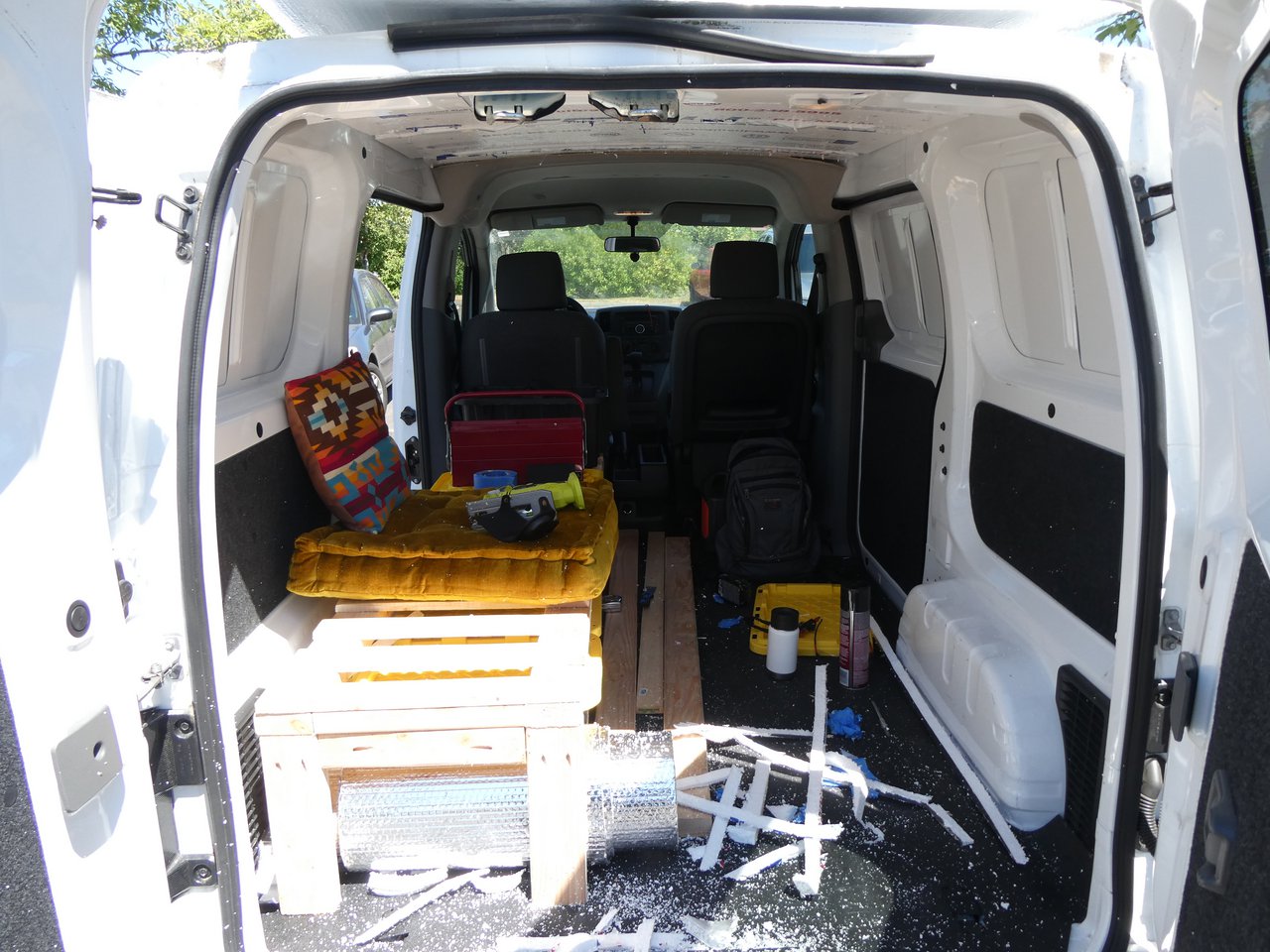 For ceiling insulation, I used basic foam insulation: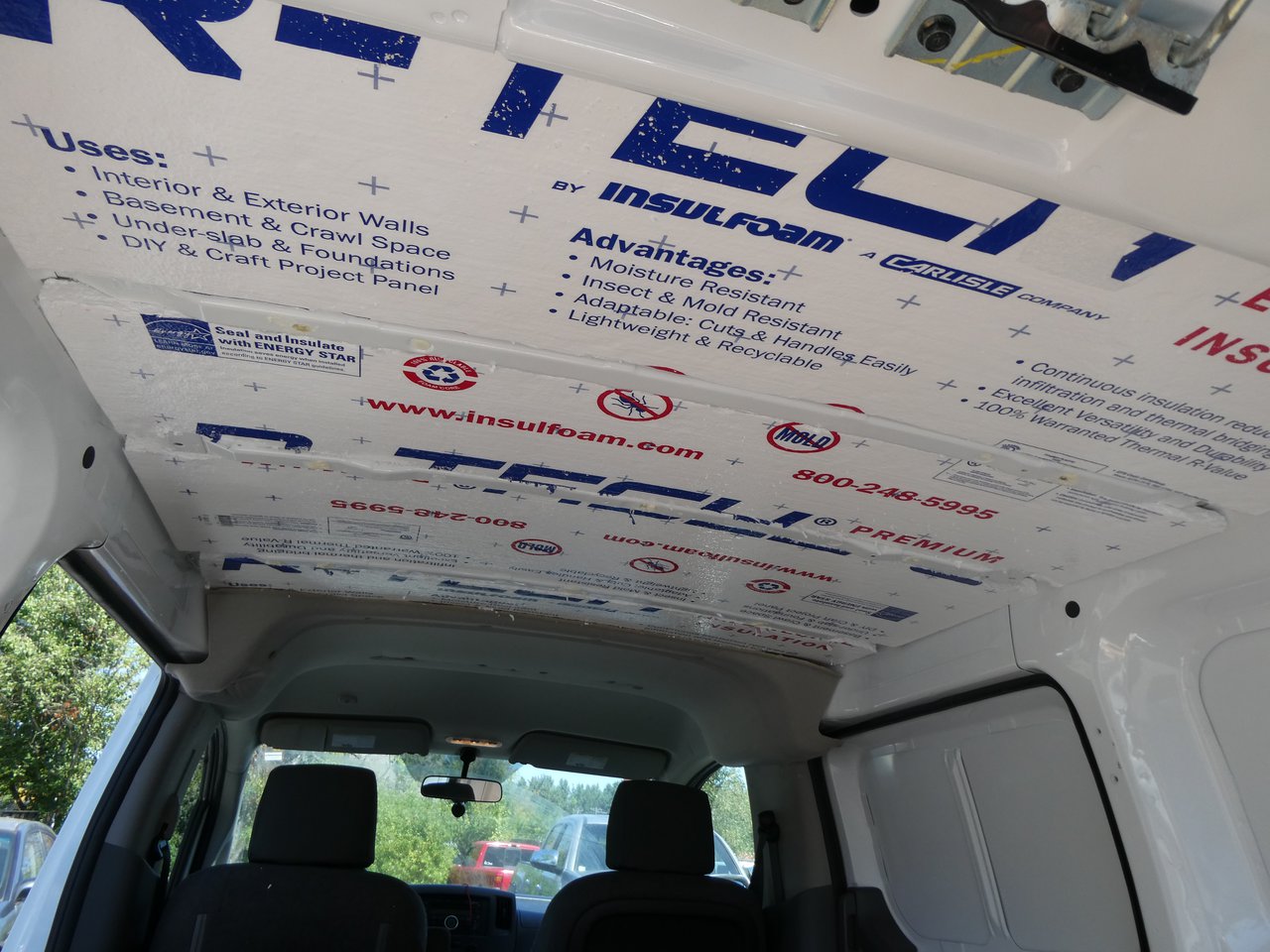 My first build mistake was deciding to use a dark stain on the ceiling, thinking it would give the interior of the van a bit more character than all of the minimalist bare wood #vanlife builds you see everywhere. But then I realized the dark stain made my tiny space feel even smaller, and that using a high-VOC stain in such a confined space made it impossible to do any further work.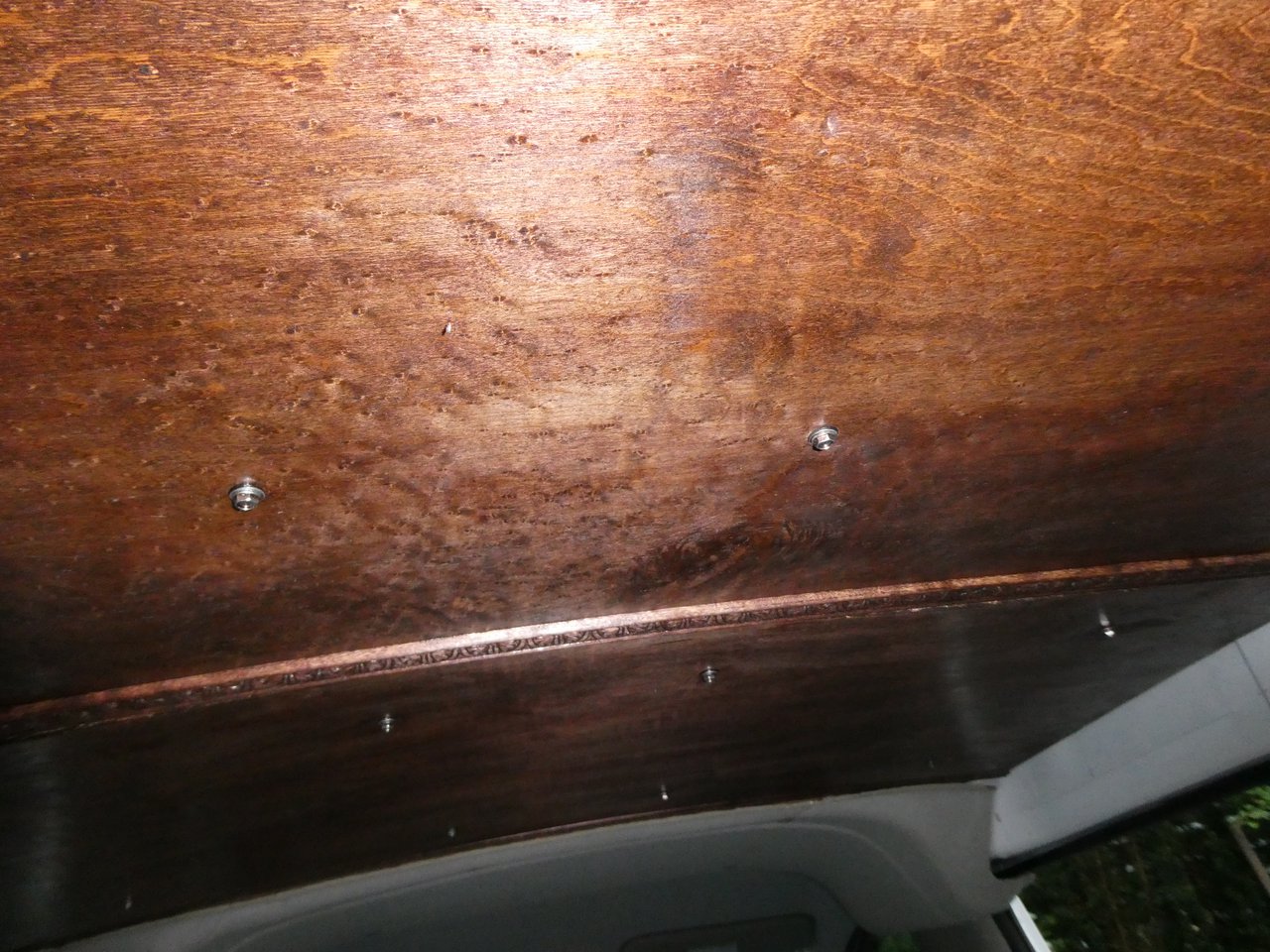 Eventually I tore out the dark stained panels and installed recessed dimmable LED lights in a new ceiling: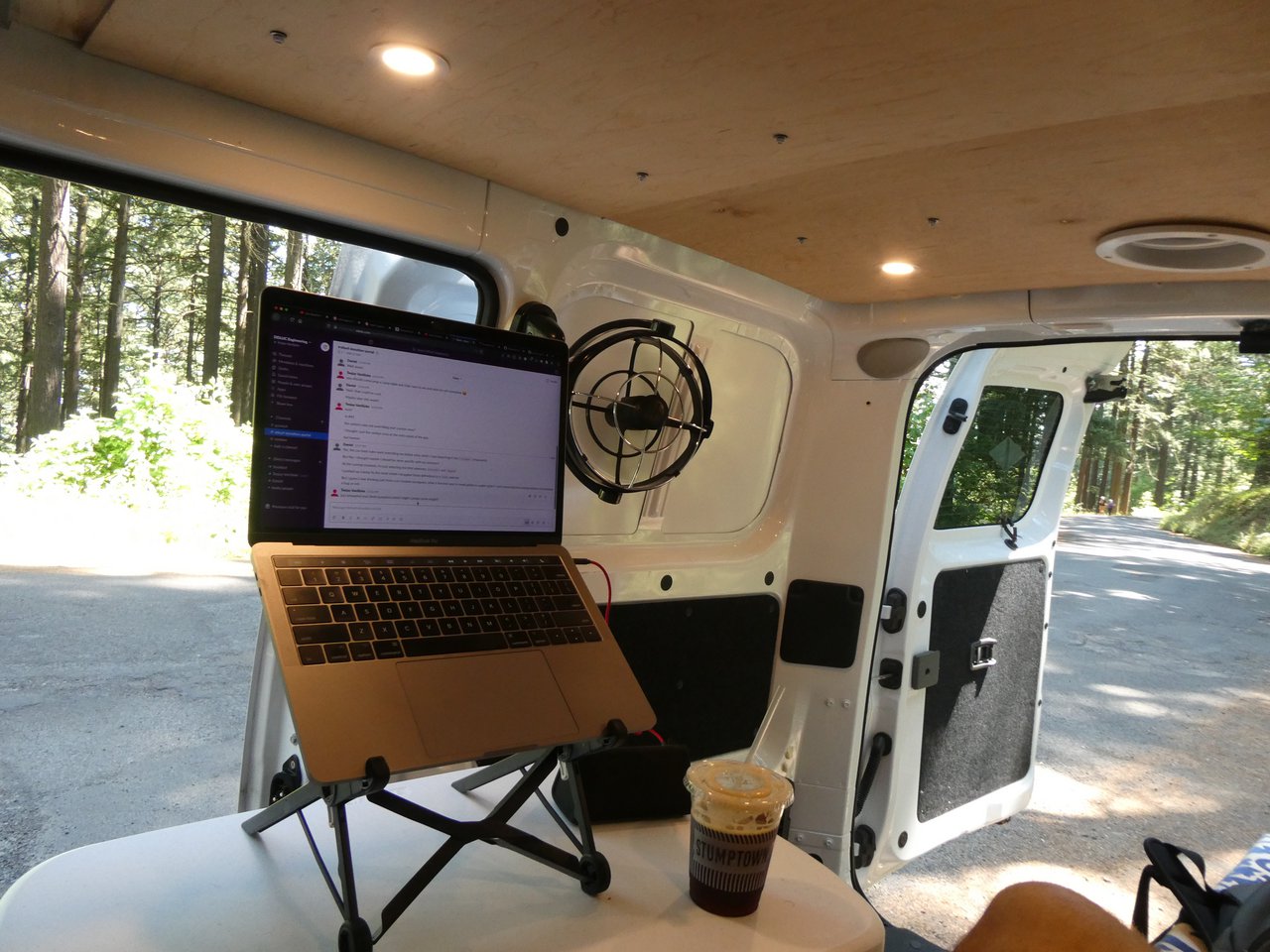 And, for major mistake #2 of my build, I chose a top-opening 12V refrigerator. For a larger van, this would have been a fine choice, but in my minicargo, it meant I had no space for a cooktop or a sink.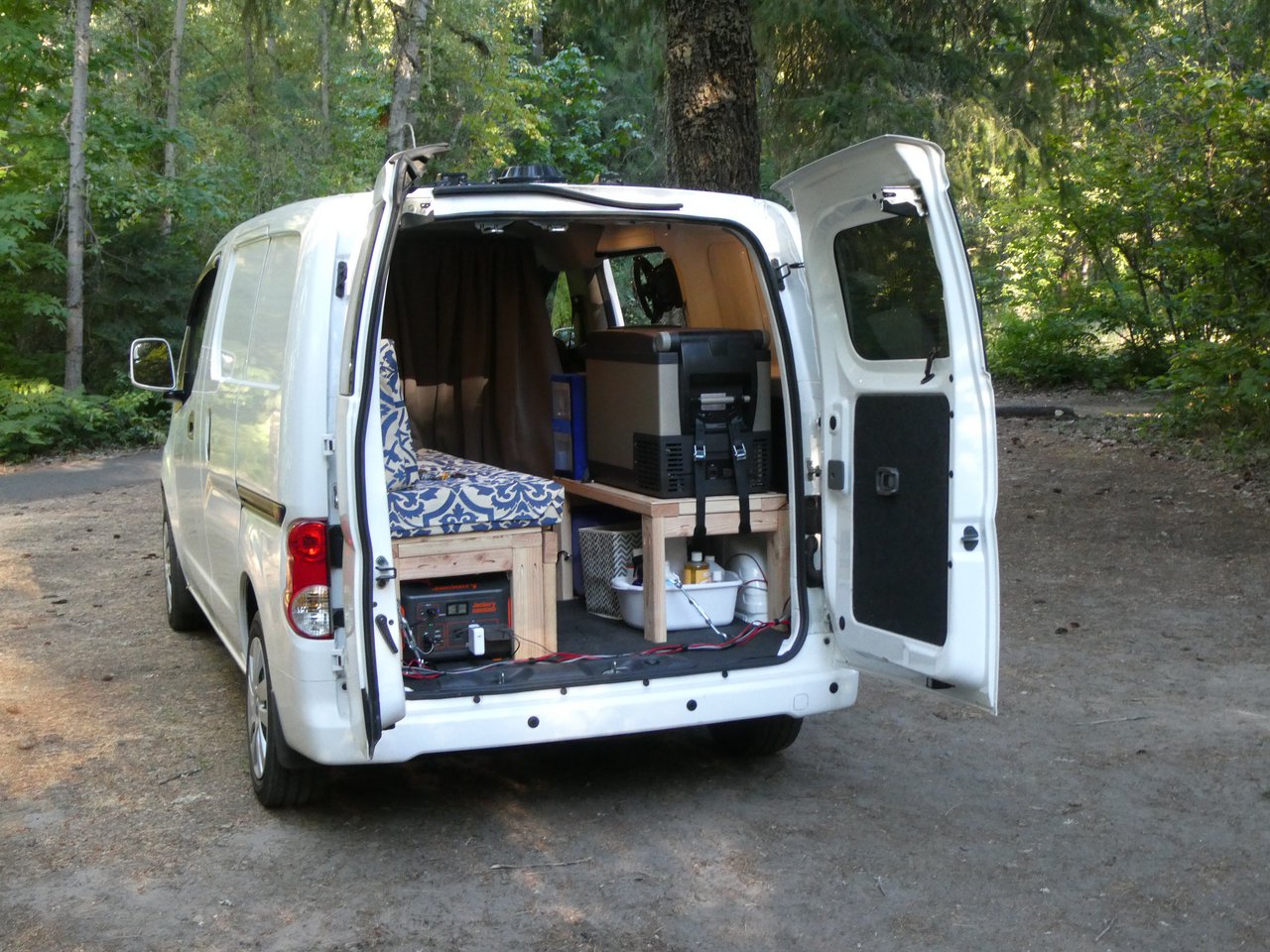 Before realizing it wasn't a practical use of space, I wired an old Western Electric 2500 touchtone phone to a VoIP provider via my LTE modem so I had a working landline phone in my van, which became lovingly known as my "vanline". Eventually I replaced the phone with a stove, since, you know, cooking on the road is more important than a giant novelty phone I never used.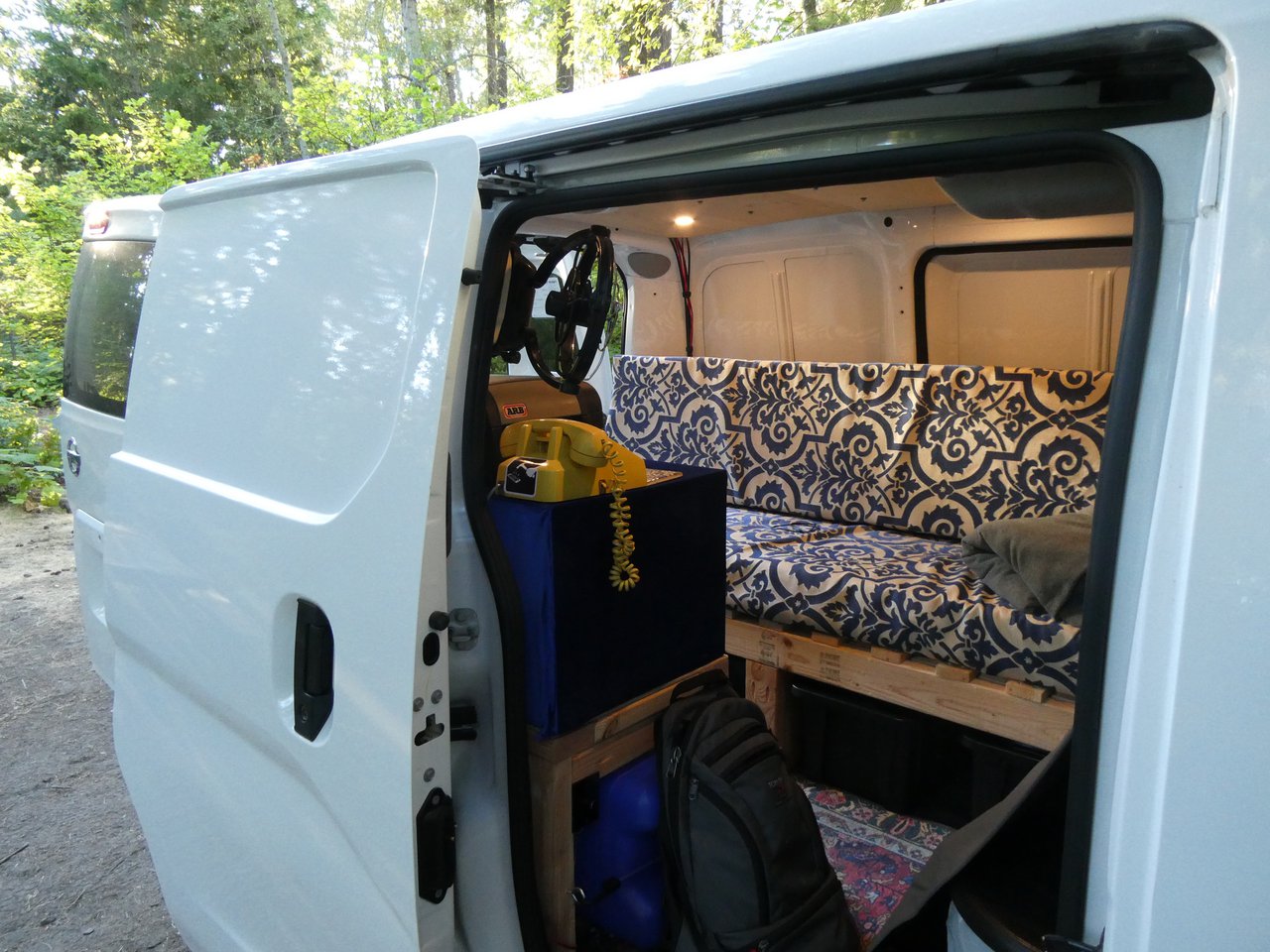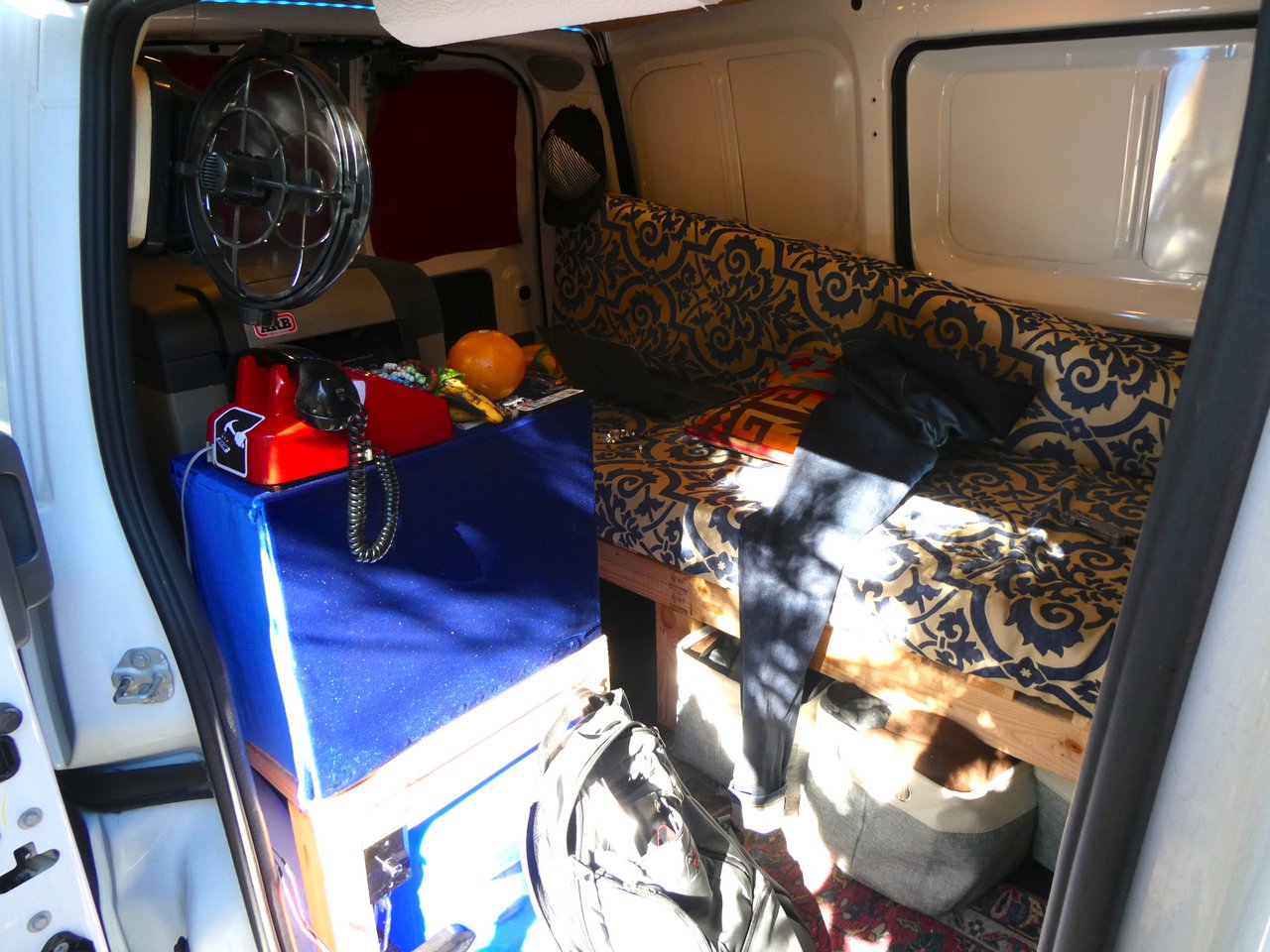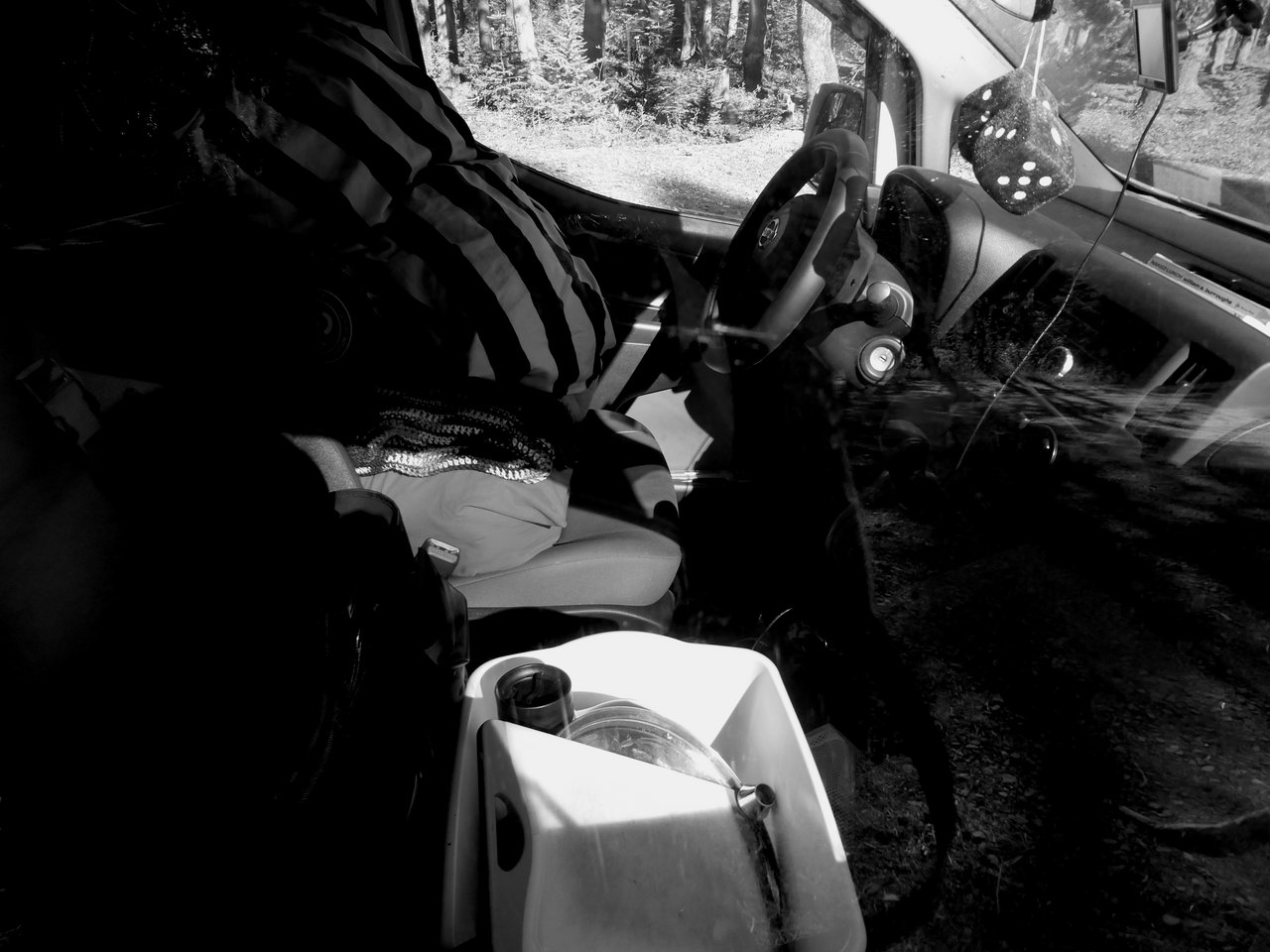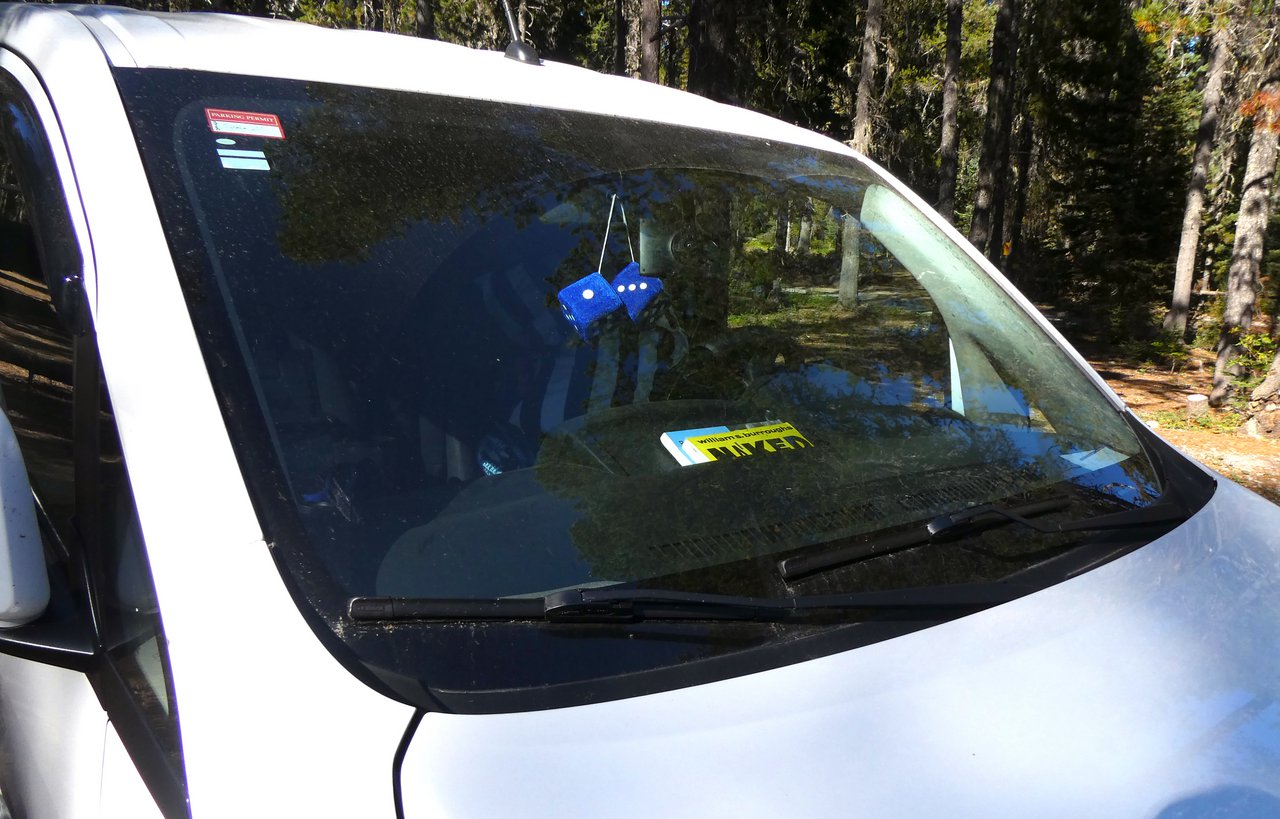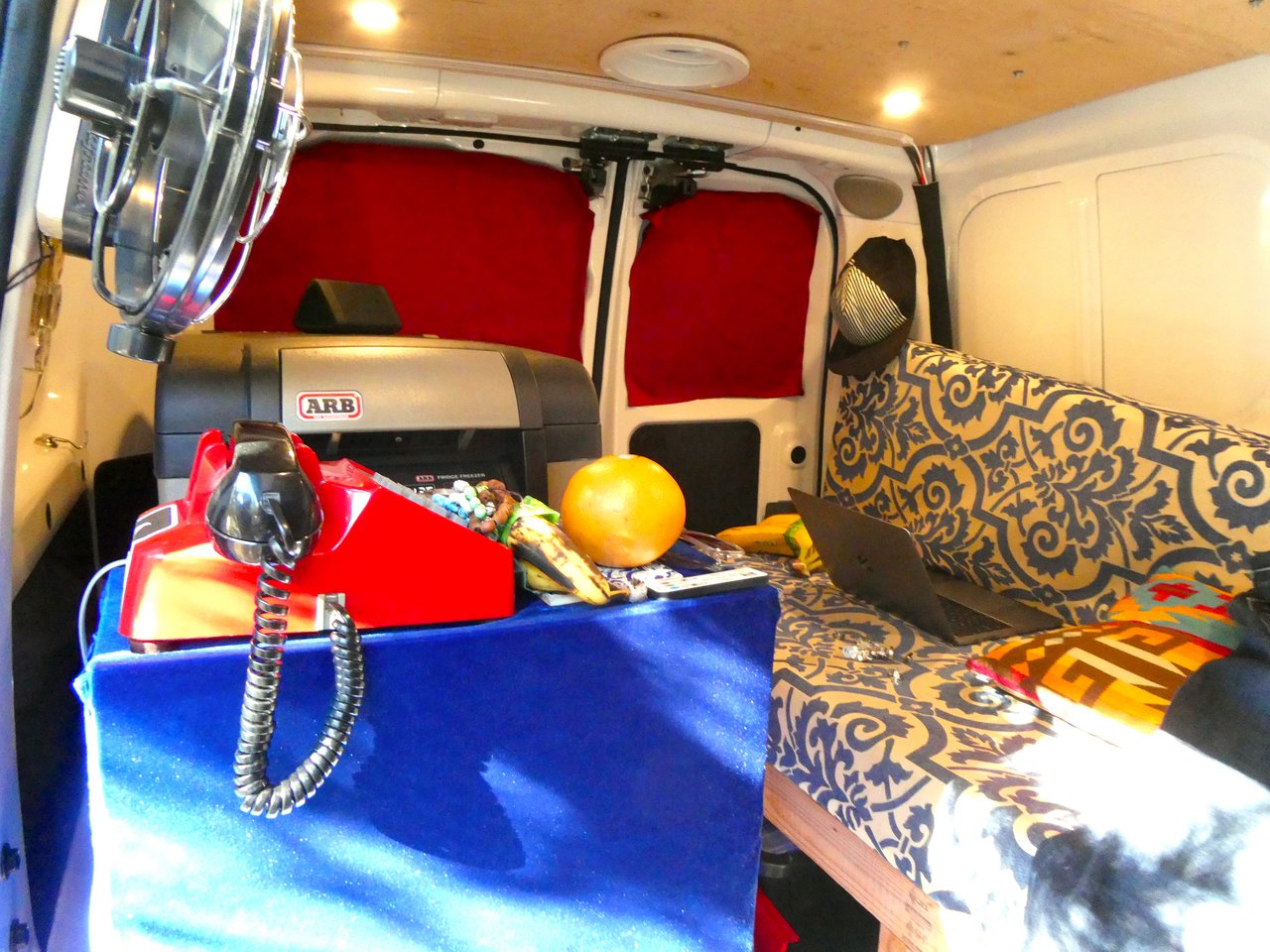 By mid-September of 2020, my Portland lease had expired and it was time to hit the road. I remember the simultaneous feeling of excitement and profound anxiety as I left my keys behind in the apartment and realized I was now, by all accounts, homeless. I drove eastward through Oregon and spent a few nights in a national forest in eastern Oregon. So many times in those nights I was tempted to turn around and seek safety of spirit back in Portland, but I eventually found my resolve and continued on my southeasterly track.
I spent over a month in Sedona and Flagstaff, Arizona, in the Coconino National Forest. Flagstaff is an International Dark Sky City, recognizing their dark skies as a resource for stargazing. I loved returning to camp at the end of a day exploring to look up at the majestic milky stars from 7,000 feet of elevation.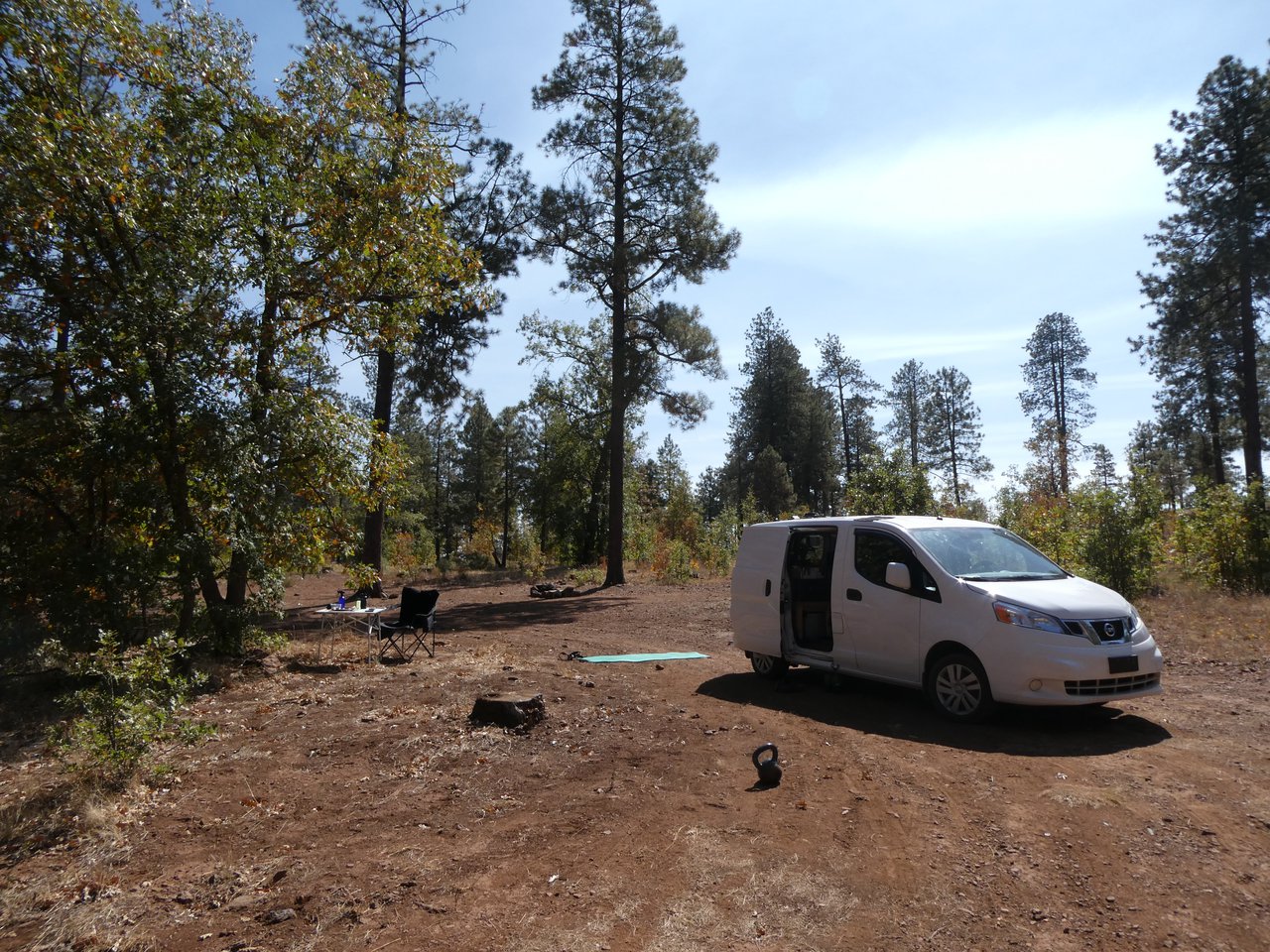 Eventually, I headed eastward through the Navajo Nation and into New Mexico. Here's Vincent parked on public land just off Interstate 40 in western New Mexico: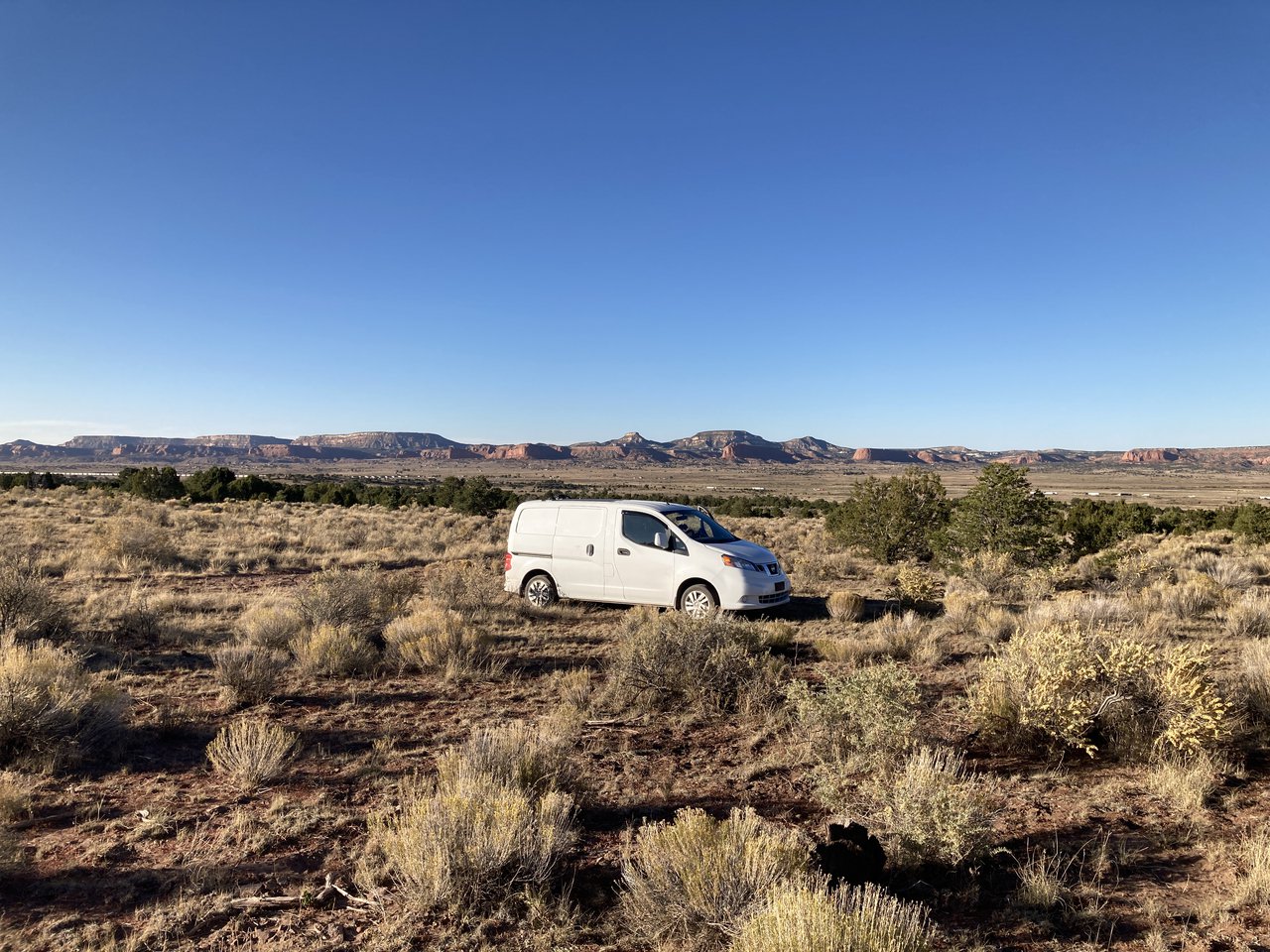 Beyond New Mexico, the majesty of the mountains fades into long stretches of Texan wasteland desert, Oklahoman rolling hills, and the swampy bayous of the heartland. And, beyond New Mexico, there's a dearth of free public camping. Because of this, I decided to book it to the east coast and didn't stop much except to sleep. I arrived at my parents' house in New Smyrna Beach, Florida in mid October.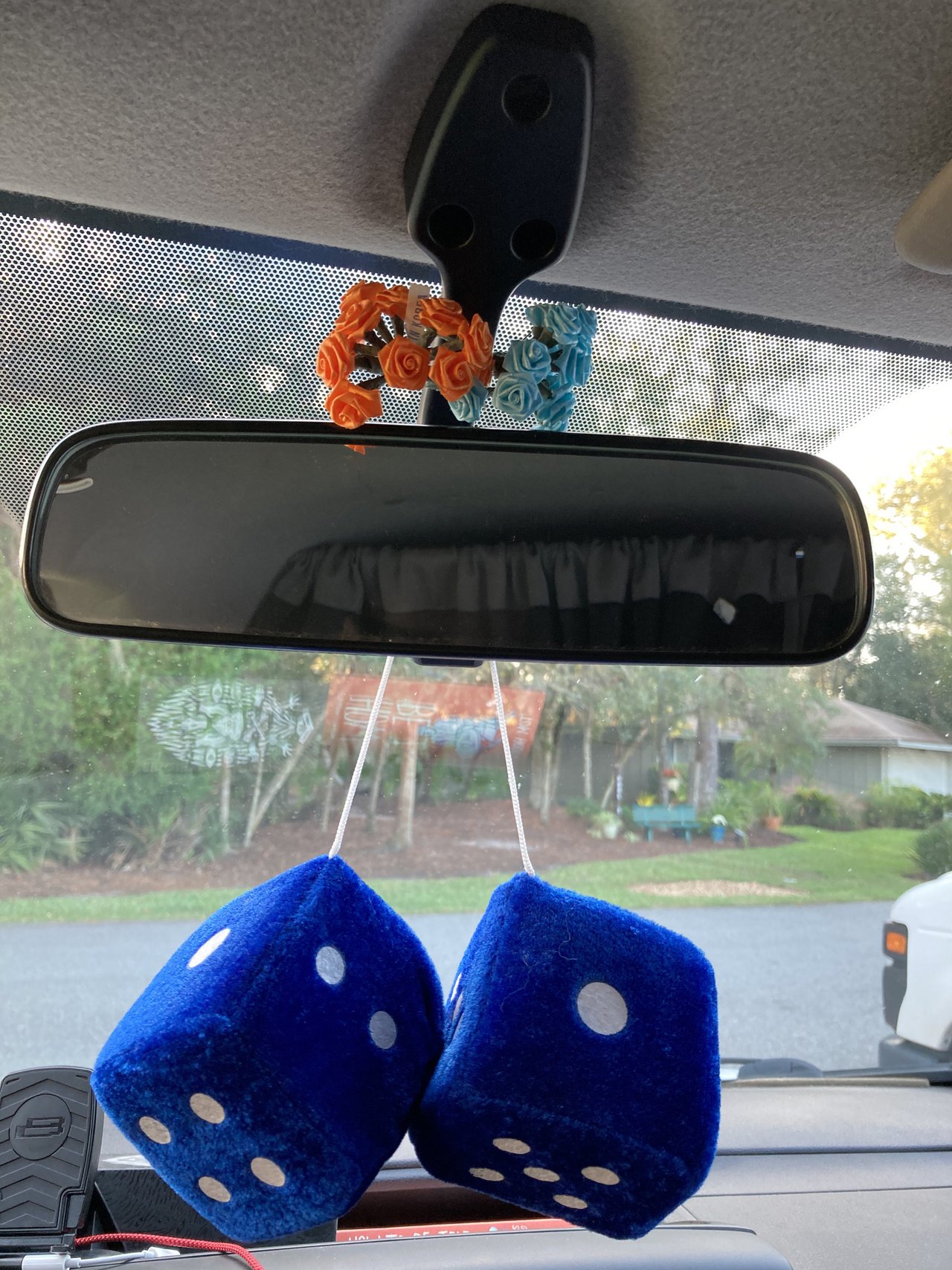 When I arrived, my parents graciously allowed me to use their garage and driveway to continue Vincent's build in the sticky Florida heat. It was there that I installed vinyl flooring, painted the bed and kitchen console, installed a pump sink, and added wall paneling.
Florida, for better or worse, allows driving vehicles onto the beach. Once the horrid, sticky autumn heat subsided, I loved driving Vincent onto the beach and enjoying the day, playing my ukulele and working on my laptop. Several passers by approached me asking about the build and I got to connect with some folks about traveling and the build process.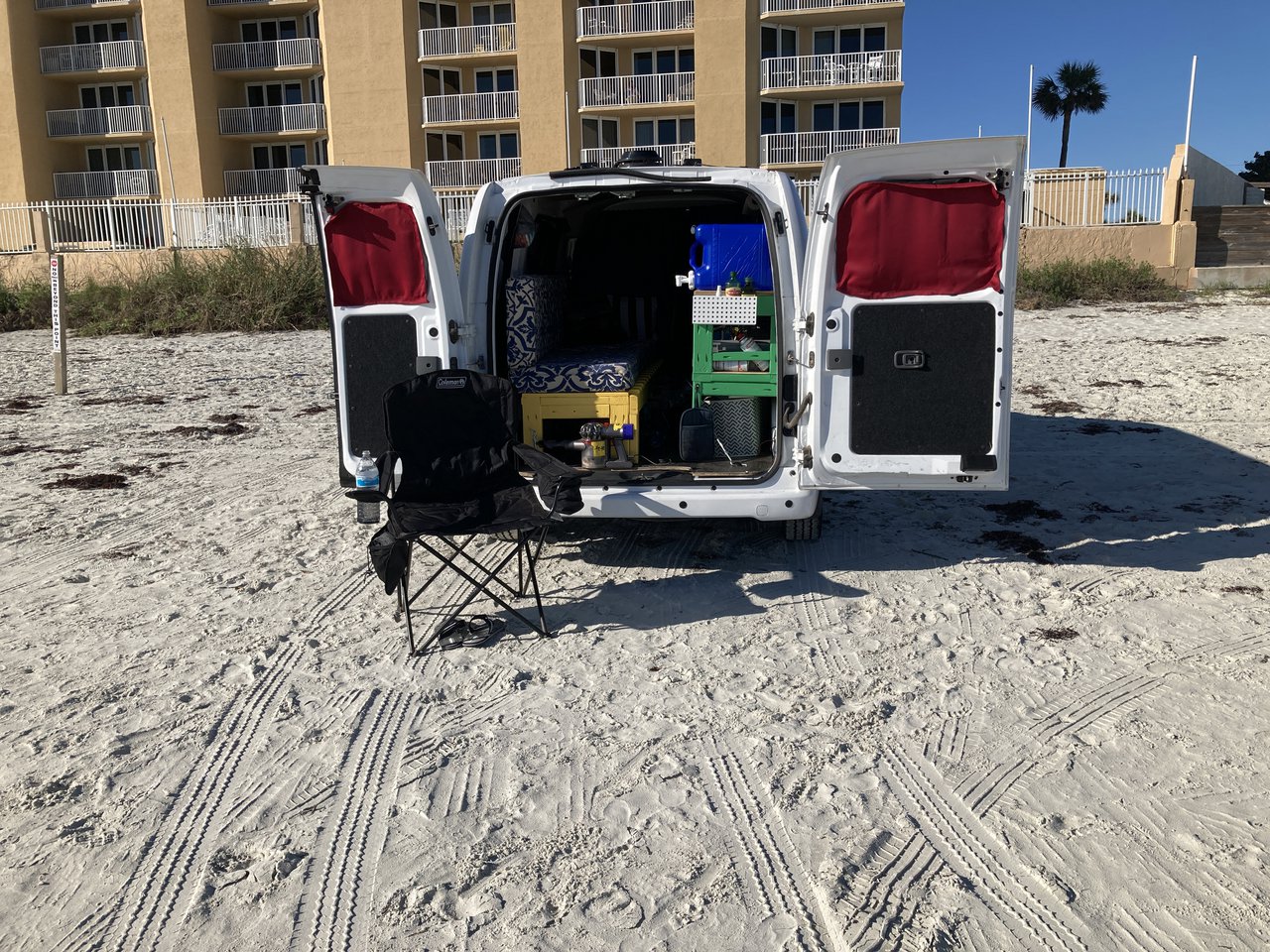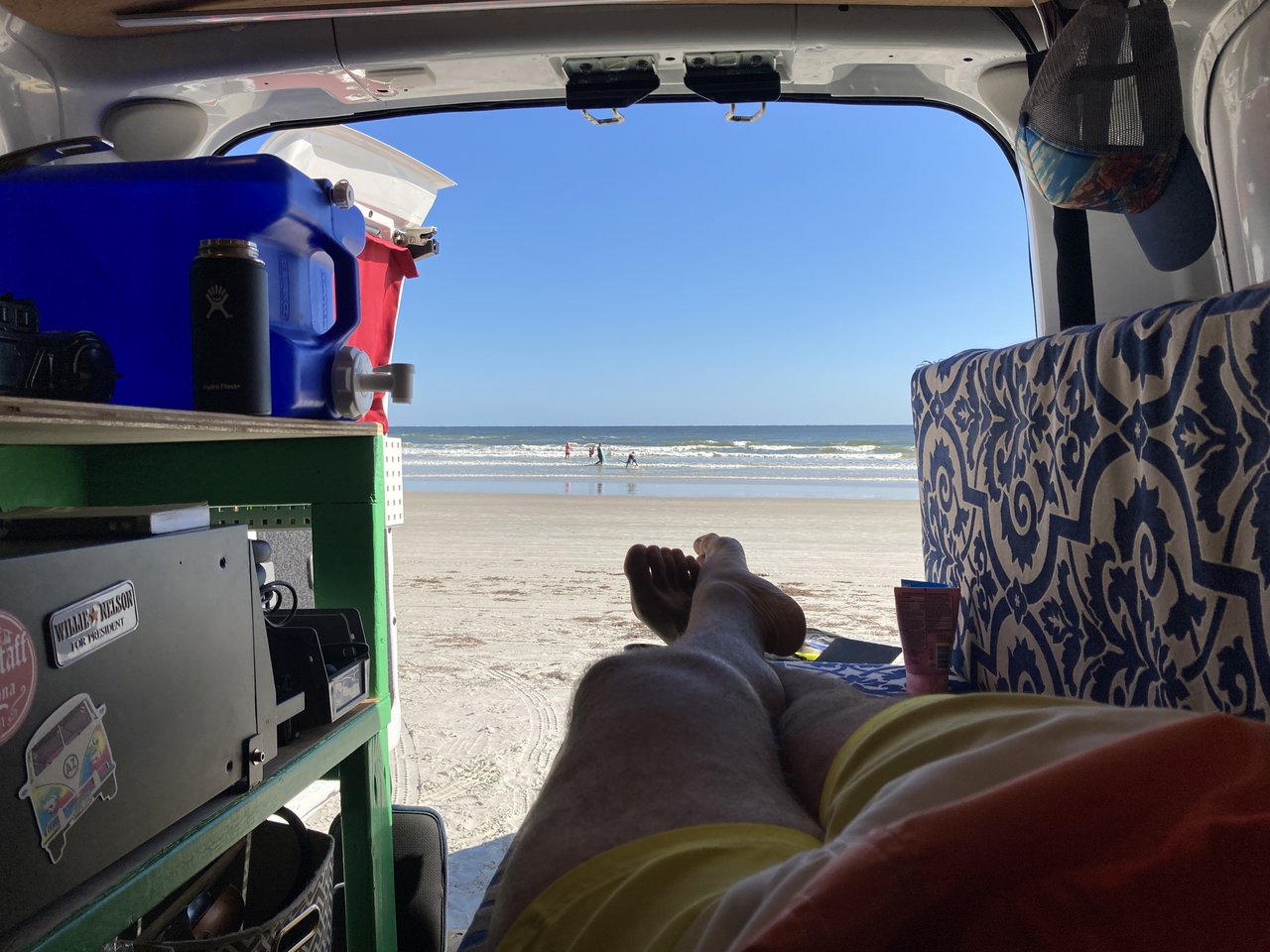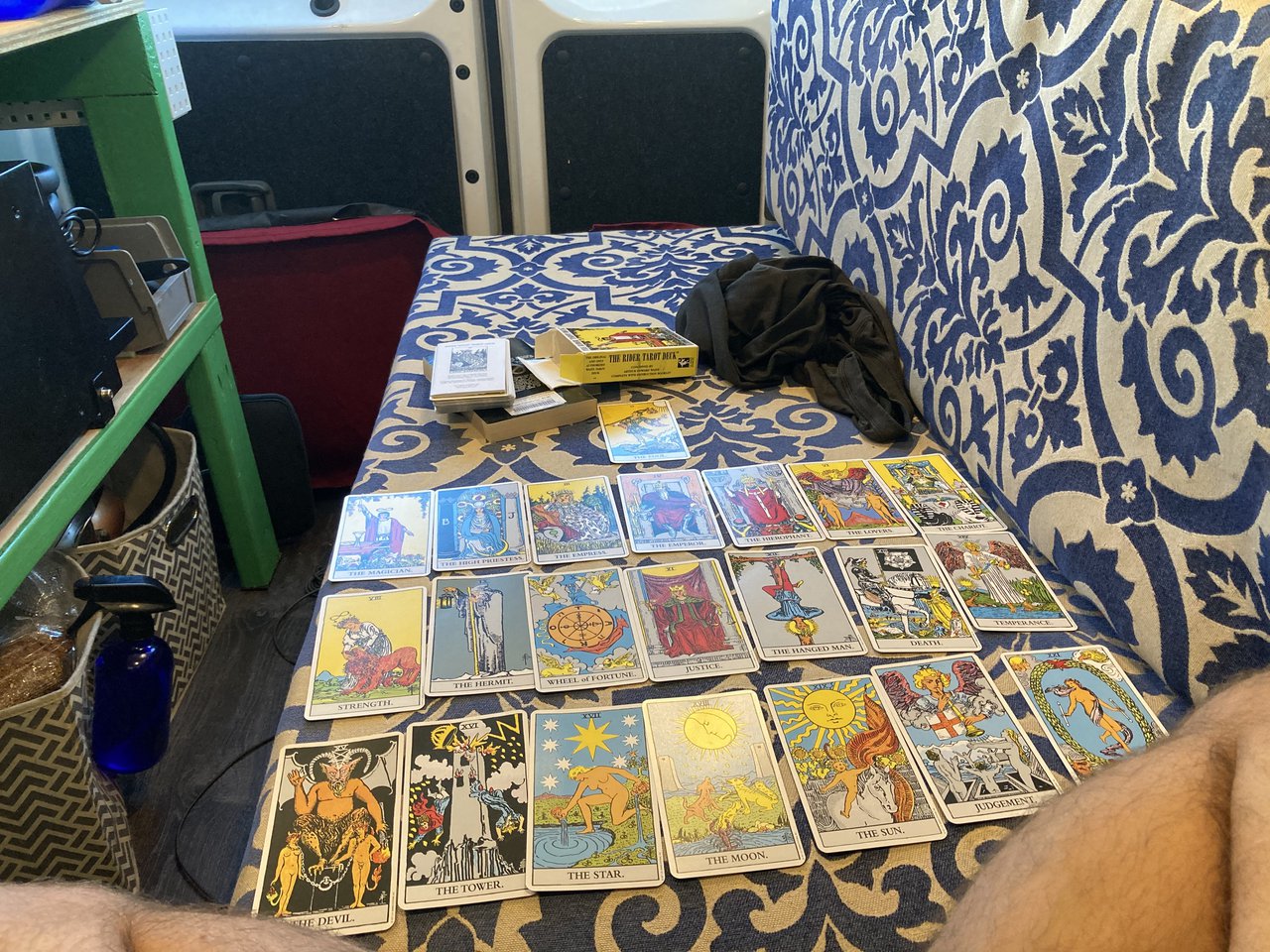 Before my parents decided to sell their travel trailer, I convinced my dad to come out to the Ocala National Forest with me for an overnight dispersed camping adventure. We drove the Forest's long, straight, sandy roads in search of a suitable place to set up camp, and happened upon a clearing not too far from the highway.
We spent the evening catching up and talking about life, and flying his drone around the forest. Before long, we were ready for bed, and both retired to our separate quarters.
Then, out of the blue, planes and helicopters emerged overhead, some sounding as though they were flying mere yards above us. We both erupted from our beds and outside at the same time. The planes continued flying overhead for what seemed like hours.
The next morning when I finally had celluar service again, I did some research on the area. It turned out we were probably just a few hundred yards from the Pinecastle Bombing Range, a live impact bomb test site for the U.S. Navy.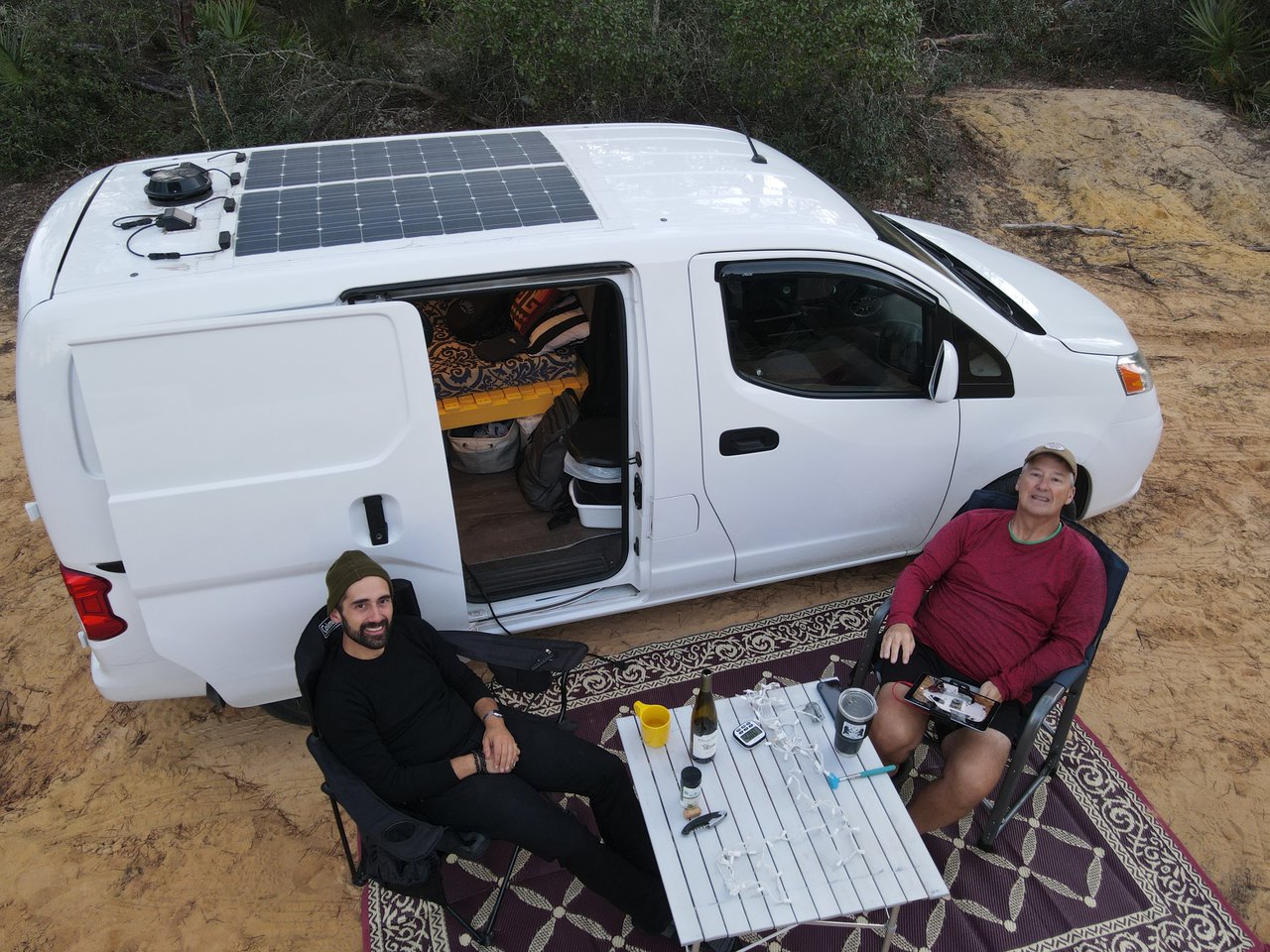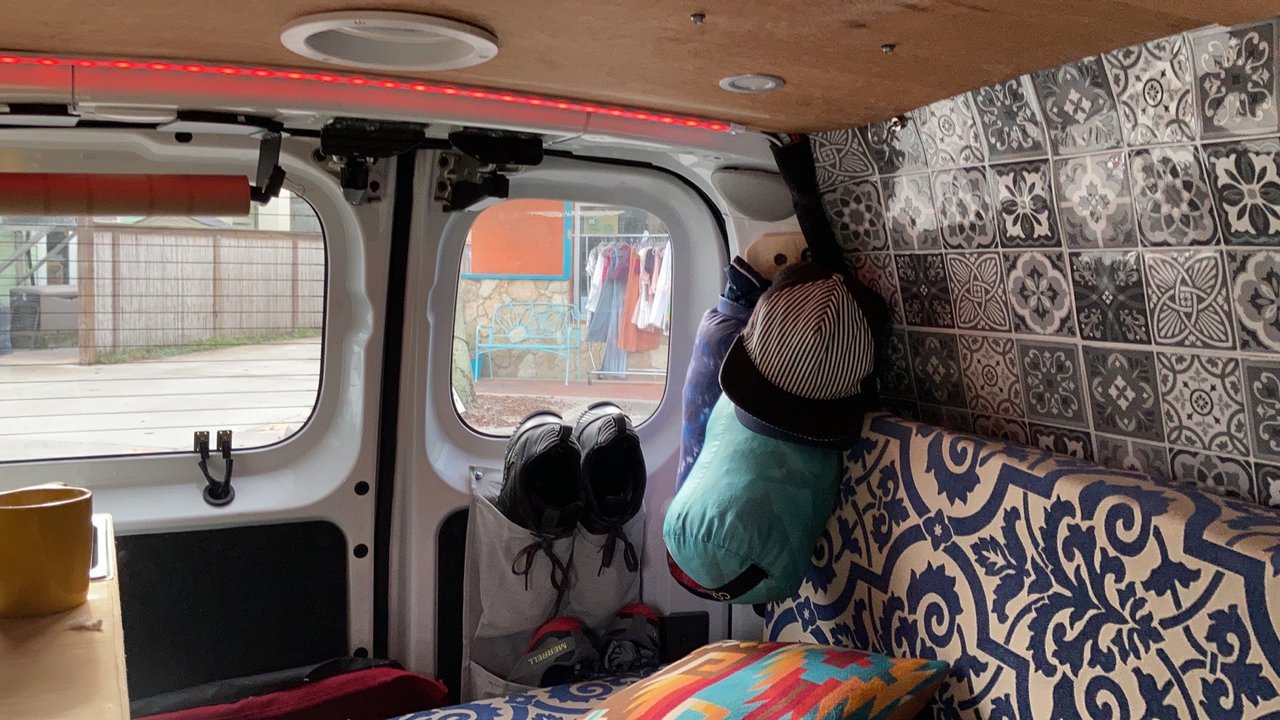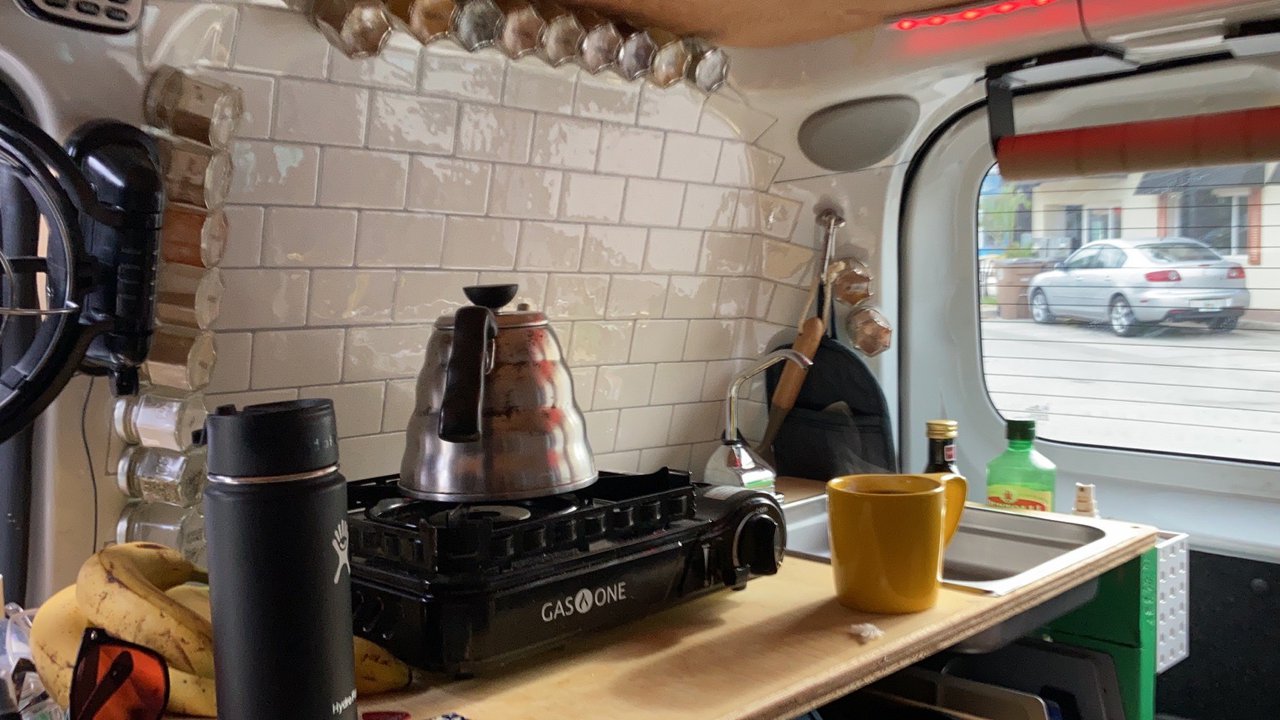 In a testament to the cyclical nature of all things, my quest for freedom and rugged individualism led straight into a corresponding quest for structure, grounding, and community.
When I first embarked on my journey, I was set on returning to Oregon as soon as the pandemic ended. When I arrived in Florida—specifically the Atlantic coast where my parents live—I immediately knew it wasn't where I wanted to land permanently. I was resistant to the idea of staying there long and couldn't identify with the culture there.
But then, after Christmas, I headed westward through the state. I explored Gainesville and St Petersburg, where I found a very different Florida than what I had experienced on the east coast. A more urban Florida, with a spirit reminiscient of the Portland I remembered moving to in 2007, before it became over-developed and over-politicized.
And now, I've hung my hat in a beautiful old garage apartment in St Petersburg.
Vincent is still in my life: He's my daily driver and my motel on wheels. He taught me some very important lessons that I can now take into my new life here in Florida.
For one, he taught me that life emerges in cycles and that the currents of our consciousness are always changing. When I started building Vincent, I believed that I would want to live a nomadic life forever—free of the trappings of domestic life. But as with any lifestyle decision, living in a van came with its benefits and its drawbacks. It was not a perfect lifestyle choice, nor did it permanently improve my life. And, as quickly as I wanted to live in a van, I found myself wanting to live in a house. Accepting these changing currents is integral to living with contentment.
The journey also taught me the value of continuous commitments. Vincent was a commitment I made to myself, and I followed through with passion, both in building his interior and in making it across the country to visit my family. When that journey ended and I arrived, I imagined that I would feel somehow more complete. Instead, I felt an emptiness emerge: What was I supposed to do now? Meaning is in the commitments we make every day. There is no arriving—there is only continuance.
As I begin my new chapter, I wake up each morning knowing there's work to be done, and that that is not a burden, but a privilege for which to be grateful.
Thanks, Vincent.